Jessica Lowndes Glam Interview
Posted on September 11, 2013 in Lifestyle, Interviews, Online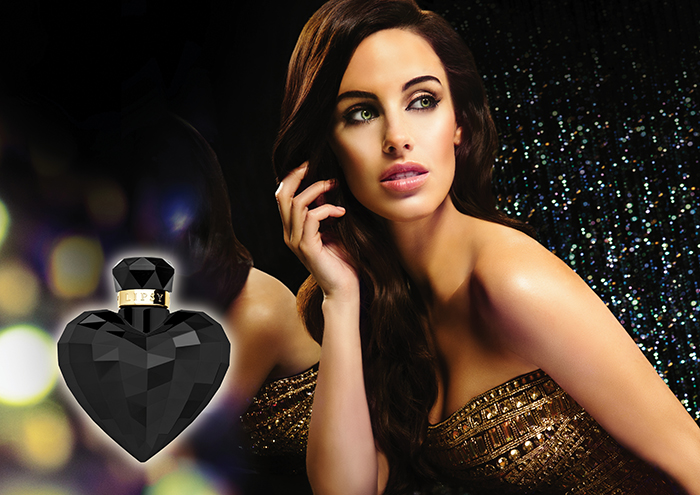 Have you always wanted to be an actress?
Yes, since I could speak. There are family videos of me saying I wanted to move to Hollywood when I was 3 years old. I've just always kinda had that expressive bone in my body.
Do you have any tips for girls looking to break into the acting industry?
I think the biggest thing is to not lose sight of your dreams and not give up because it's an industry that's full of a lot of rejection and you have to be confident within yourself. Keep your head held high and never give up!
You've been writing music from a really early age, what inspires you to write a song?
Everything inspires me, I think in the past heartbreak has definitely inspired a lot of songs, I'd write a song and feel so much better about the situation. I write about love or I write about things my friends are going through and whatever I'm really feeling at the moment.
You're a Vancouver girl living in LA spending a lot of time in London. What's you favourite thing about each city? Let's start with Vancouver first...
All my family are in Vancouver and it's one of the most beautiful cities I've ever seen in my life because you have a city vibe; you're on the ocean and surrounded by mountains. I love the weather in LA, every single day it's sunny and beautiful and just makes you want to be outside. You get a lot more done in the day because you wake up; the birds are chirping and you just want to get outside. It's also very laid back. With London, I kind of like the weather because it's like Vancouver I guess that's why I like it because it reminds me of home! I love the architecture, I love the parks in the city, I love the people, I love the red telephone booths and I like the culture. I like being able to walk everywhere too, I'm a much more of a city type of girl.
Describe your perfect day in London?
Oh my, I don't even know where to start there's so much! I like doing touristy things so I'm not opposed to a double decker bus tour, I love those. I love going for high tea, I love hanging out and meeting friends at pubs for a Sunday roast or something like that. I also love getting outside of central London and going to Richmond, I've been spending a lot of time there lately and on the Thames it's so peaceful and so awesome so I love that. I also love the West End, my dream is to be in the West End and Broadway one day. I saw Les Mis a recently and I loved it! I've seen it so many times now and every time it makes me emotional. That's not obviously an ideal day that's an ideal weekend!
How do you cope with life in the limelight and paparazzi?
Well in LA I definitely slip under the radar. I've kept a really low profile so it's not really an issue, if I'm on set I know there's going to be paparazzi there taking your picture and if you go to an event you know they're going to be there but other than that I avoid where they're going to be. London is a little crazy, it takes some getting used to but it's all good!
Who are your girl style icons?
I love Sienna Miller and I love Diane Kruger - I feel like she always looks amazing every time. Victoria Beckham is just chic and feminine which is very close to my personal style.
The new fragrance is called glam, what do you think is the best thing about getting glam?
It's just fun to dress up and get your hair and make up done and ah everything, just to be able to put on dresses like I wore on the Lipsy shoot is every girls dream. The fragrance is always the finishing touch.
How long does it take you to get ready for a Saturday night out?
Not too long, it depends, I just try and keep it natural and if you have a good pair of high heels that's everything. If you put on a nice pair of high heels it just gives you instant confidence to take on the town.
What's your top tip for red carpet confidence?
I think being comfortable in what you're wearing and dressing for your body because there's nothing worse than wearing something too tight or something you're uncomfortable in because then it reads on your face. I always make sure that what I'm wearing fits and I feel confident in it. Also just enjoy yourself because at the end of the day its fun that I get to go to these events. I like to just have a great time and not put too much pressure on the other stuff.
Quick fire round:
Comedy or horror: Comedy
Heels or flats: Both
Make-up or natural: Depends where I'm going!
Tea or Coffee: Coffee
Lip gloss or Lipstick: Lipstick
London or LA: Both
Dresses or Trousers: Dresses
Fake tan or Sun tan: I guess it's a sun tan, a natural sun tan though!
Chocolate or Chocolate cake: Chocolate
Night in or night out: In London - night out!