Biography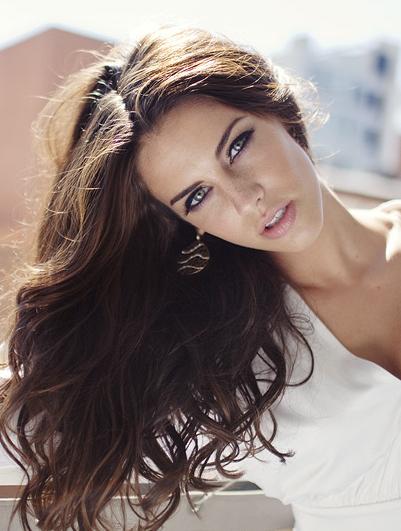 Birth Name: Jessica Suzanne Lowndes
Date of Birth: November 08, 1988
Place of Birth: Vancouver, British Columbia, Canada
Years Active: 2005 — Present
Occupation: Actress, singer-songwriter
Genre(s): Pop
Jessica Lowndes (pronounced Lounds) is a talented actress / singer-songwriter that is taking the pop world by storm. She currently stars as troubled teen-turned-pop-star-sensation Adrianna Tate-Duncan on the CW's hit drama "90210."
Career
Lowndes completed her first EP when she was 16 and living in Vancouver, Canada, where she was discovered by the producer of Showtime's series "Masters of Horror" in 2005.
Lowndes soon moved to Los Angeles and her acting career took off. On "90210," Lowndes provides her own vocals for all of the songs she sings and she independently produced several of her tracks (including "Fool" and "Haven't Been Drinkin'"). Her song "Goodbye" was featured prominently in an episode of "Moonlight."
Lowndes made her theatrical film debut in the 2008 horror film "The Haunting of Molly Hartley" and most recently starred in the 2010 thriller "Altitude," in which she played a rookie pilot whose weekend getaway flight turns into a horrific battle for survival. The film was released by Anchor Bay.
In 2010, Jessica collaborated with British Hip Hop artist DJ Ironik and is featured on his single "Falling in Love," which topped the UK charts.
Lowndes self-released her first digital EP, "Nothing Like This," in January 2012. Filmmaker Tao Ruspoli directed the video to the title track, which serves as a romantic love letter to New York City. The first song off the EP, "I Wish I Was Gay," was released on 11/11/11 with a video directed by Frank E Flowers.