Bath & Body Works
Posted on November 15, 2012 in Fashion, Must Haves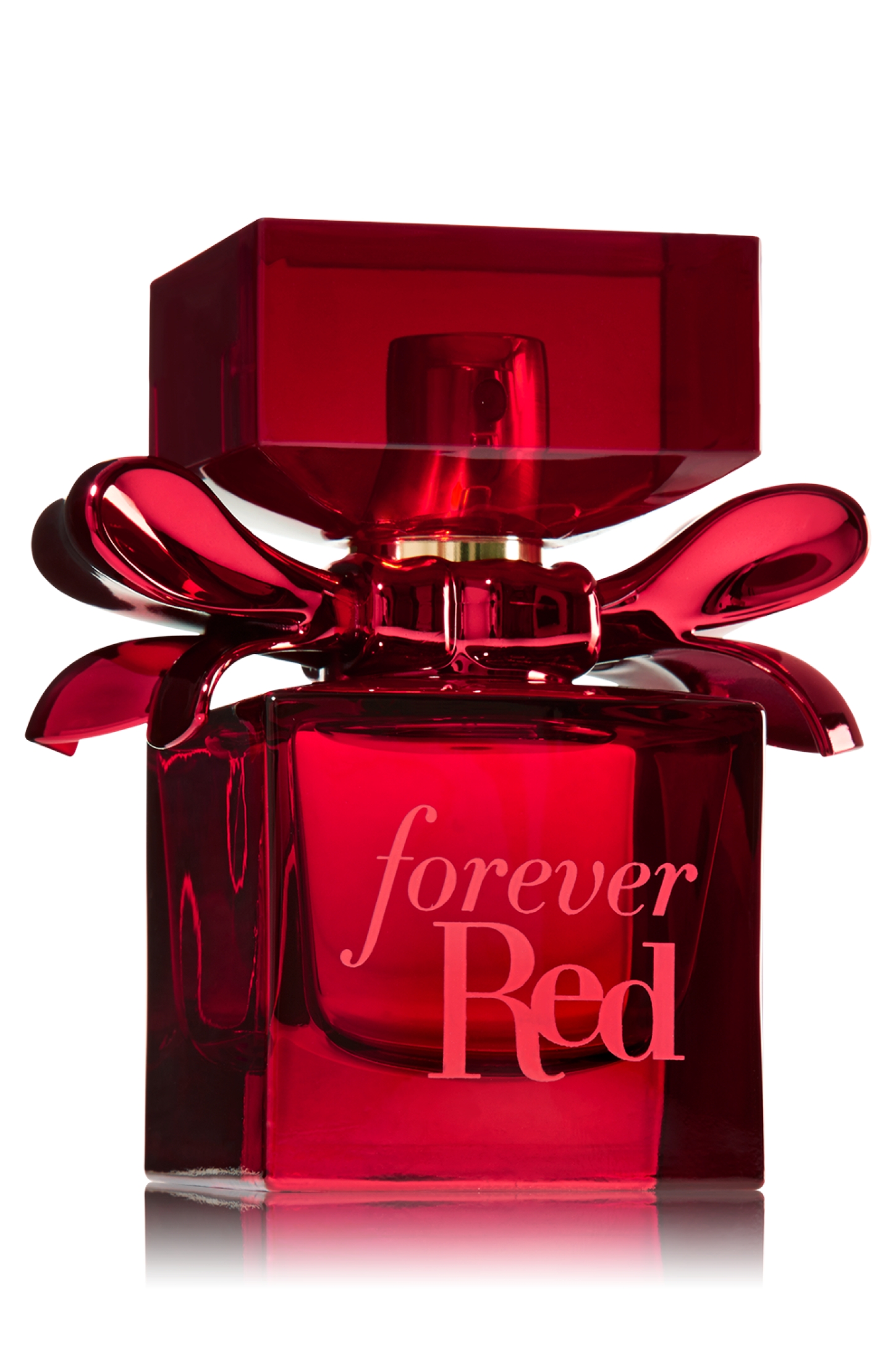 I'm really excited about Bath & Body Works new fragrance Forever Red!
It's a bold scent that makes me feel empowered, confident and proud.

Forever Red is A blend of luxurious, rare, carefully curated notes that is impeccably chic and enviably luxe! After smelling the scent, I fell in love and researched what its story was. This is what I found out...

Legendary Firmenich master perfumers Honorine Blanc and Harry Fremont approached its composition through a red lens. "Red is the most inspiring color, and every facet of this fragrance had to have a red connotation. It is to me, the DNA of this fragrance," explains Fremont. A wide tapestry of red notes was woven from such uniquely "red" ingredients as Brazilian red pomegranate, fiery marigold, a rare French red peach (pêche de vigne), and the sensual yet delicate Red Osmanthus.

"Every fragrance has a journey and this one was intense," said Honorine Blanc. The creation is as surprising as it is alluring, incorporating unexpected, addictive notes like velvety marshmallow and barrel-aged, rare vanilla rum. The finished fragrance reflects an unprecedented positioning for Bath & Body Works as its most expensive and highest fragrance oil concentration. Its overall impression is a highly faceted, long lasting, elegant sensuality that is all the more memorable because of its subtlety.

I think you will all love it as much as I do and I've talked Bath & Body Works into giving me 25 to give away! All you have to do is tweet me why you love fragrances and I'll pick 25 winners! Good luck!