Jessica Lowndes Yahoo Deadly Adoption Interview
Posted on June 23, 2015 in Interviews, TV, Online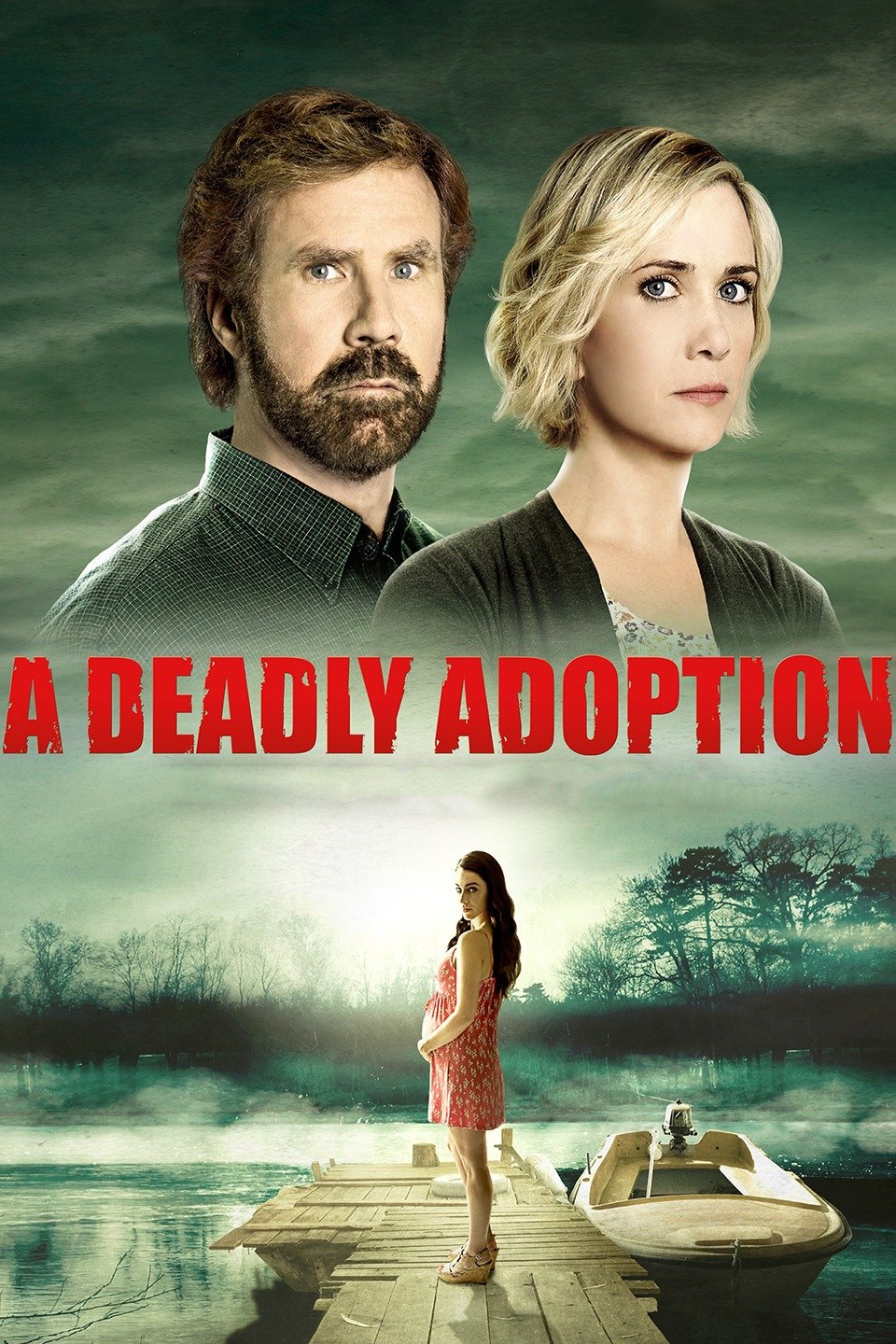 When Lifetime announced it would air an original movie starring Kristen Wiig and Will Ferrell, it seemed like the ultimate joke. But the film, A Deadly Adoption, is starkly serious, with no punchline intended. In the movie, which premiered on Saturday night to a massive explosion on Twitter, a couple played by Wiig and Ferrell welcome a pregnant woman into their home – and all goes expectedly awry. That pregnant woman is played by actress Jessica Lowndes, best known as one of the stars of the recent 90210 reboot. For Lowndes, who has several movies coming out this fall and is planning to release a single from her upcoming album next month, a role opposite two of comedy's biggest stars was the opportunity of a lifetime (pun intended). We caught up with Lowndes to discuss what it's like to go onscreen psycho for a TV thriller and then have to keep it secret for over six months.
Yahoo Style: What did you think when you were offered this role?
Jessica Lowndes: When I initially got the offer I thought I was being punked. It was a Lifetime movie with Will Ferrell and Kristen Wiig! I expected Ashton Kutcher to jump out of a closet my first day on set. It took at least a week for it to all sink in that it was actually happening. But when I first read the script, given the work I've done in the past, I really respond to these hyper-charged, slightly over the top, incredibly intense scenes. That was what was so fun about 90210, especially in the first two seasons, that I got to play out these crazy, melodramatic moments. And the only way to do it is to play it completely straight. I was in an over the top, twisted movie with two of my favorite actors of all time. It was a dream come true because I got to shoot Will Ferrell and wrestle Kristen Wiig.
YS: When you're wresting Kristen Wiig in a scene is it hard to not get a little starstruck?
JL: I had a lot of those moments while shooting. I had a moment when I'm strangling her, like "Wow, I am totally strangling my girl crush." She's one of my role models so I had one of those WTF moments. And the same thing when I'm making out with Will's character, in the rain with the rain machine and the lightening, I had a moment where I looked at him and thought, "Wow, I'm making out with Elf." But Will is a sweetheart. I was very surprised to find out how intense he was and how determined he was to nail these dramatic moments at all times. I had the best time shooting this.
YS: Everyone on the Internet has been debating whether this movie is a joke. Can you clear that up?
JL: This was not intended to be a comedy. We played it as straight as possible. It's kind of a throwback to one of the first films I did. I shot a Lifetime movie when I was 17. They keep bringing me to Lifetime to kill women and steal their men! This is like any Lifetime movie, except a little more over the top and with some actors that are known for comedy. They committed to it.
YS: Why did Will Ferrell and Kristen Wiig want to do a Lifetime movie?
JL: This was Will's idea and his brainchild. It was something he always wanted to do. That's all I know. But the movie was always meant to be serious.
YS: It was very serious.
JL: I had moments where I didn't recognize myself. Especially at the end with the purple and white hair – I looked like a My Little Pony. It was fun and challenging for me. Obviously when you're doing something like this you have to commit to it and try to not laugh at them. Will is just naturally a very funny person. We did take it very seriously, but you can't not laugh when you're seducing Will Ferrell while wearing a baby bump. I'm a goofball in every day life and a lot of people don't know that because I keep getting cast as a psycho. I am obsessed with comedies. That's my favorite thing to watch. So this is just a dream come true. It was bizarre and awesome all at the same time.
YS: How long did you spend making it?
JL: About a month. It was really hard because I had to sign a nondisclosure so I haven't been allowed to talk about it. I'd be waking up in the morning and going to set and my friends would be asking me where I was and I couldn't tell them. And then obviously the story came out on April Fool's Day that it was coming out and then they released a statement that it wasn't happening anymore. It's been an emotional rollercoaster. Secret movies are definitely hard! But we pulled it off. We shot it in October. So I've been sitting on this not knowing what was happening.
YS: Is this sort of high drama role what you're interested in overall right now?
JL: I want to do everything. I definitely love playing that because it's so different than who I am. I would love to do a comedy. I would love to do a period piece. I'd love to do all sorts of things. But it's always fun playing the villain. I'm single at the moment and on Saturday I was like, "I might to meet someone before this airs or I'm never going to get a date again." The first half of the movie they might like me, but the second half it's like, "Bye, Felicia."
YS: So is the ultimate lesson here that it's okay to like Lifetime movies?
JL: They just suck you in! I love it. I can't explain it. I watch them. It's a great thing on a Sunday afternoon to stay in and watch a Lifetime movie. There's nothing better.
YS: Will there be a sequel?
JL: I mean, my character is just bobbing around in the water. We don't know if she's dead or not…