Jessica Lowndes prank featured in Vogue!
Posted on March 29, 2016 in News, Online, Press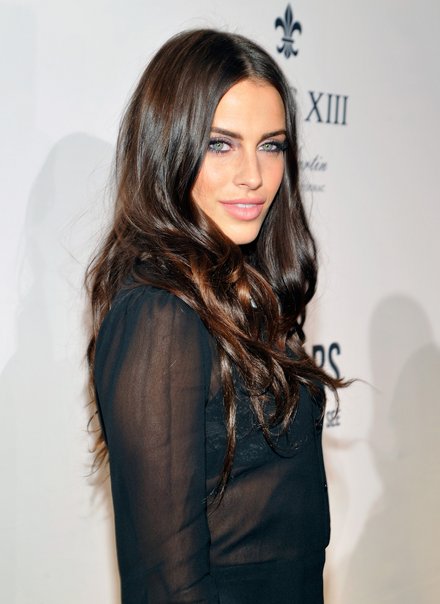 In case you haven't heard by now, former 90210 actress Jessica Lowndes isn't really dating comic Jon Lovitz. But with a series of romantic Instagram posts, she succeeded in making the world think she was and caused a celebrity gossip eruption yesterday. After shocked stories about their new May-December romance (she's 27; he's 58) swept the Web, Lowndes finally revealed it was an early April Fools' joke—and a brilliant prank to promote her new music video, which will star Lovitz.
This is how you game the celebrity gossip cycle: Feed the beast and reap the benefits. Lowndes isn't a household name, and Lovitz, a hilarious former Saturday Night Live cast member, is hardly a staple of modern headlines. Today they top Google's list of trending searches. More people on the Internet are searching for the faux couple than about the (now resolved) hostage crisis aboard an EgyptAir plane in Cyprus. Her music video is on the map, which probably never would have happened if she'd simply mass-emailed a press release to the celebrity media.
Instead, Lowndes was wise enough to know that reposting affectionate celebrity Instagrams is the stuff of Web "news" magic, and she crafted her posts accordingly. Her Instagrams teased a new relationship with an older man (#MrBig); one featured a sparkly diamond; another, his hand resting on her thigh (caption: "His hands are wise and tell a thousand stories . . . #Smitten #HatersGonnaHate"). It was news when Demi Lovato and Wilmer Valderrama shot photos and video of each other sleeping, so Lowndes posted one of herself, sleeping in a crisp white robe, captioned "When bae films you waking up in the morning."
Instead of lamenting paparazzi and breathless coverage of their personal lives, some stars are spinning it to their advantage. Lowndes's savvy move reminds me, in a way, of when the news of Amy Schumer's relationship with furniture designer Ben Hanisch broke: Knowing there would be a mass flocking to her Instagram, Schumer captioned, and tweeted, a photo of herself and Hanisch with a link to raise funds for multiple sclerosis, a disease her father suffers from. The churn of the celebrity news cycle can't be stopped, but if you can't beat it, game it.