Jessica Lowndes dresses to impress for performance at the Hollywood Bowl
Posted on September 19, 2012 in Fashion, Style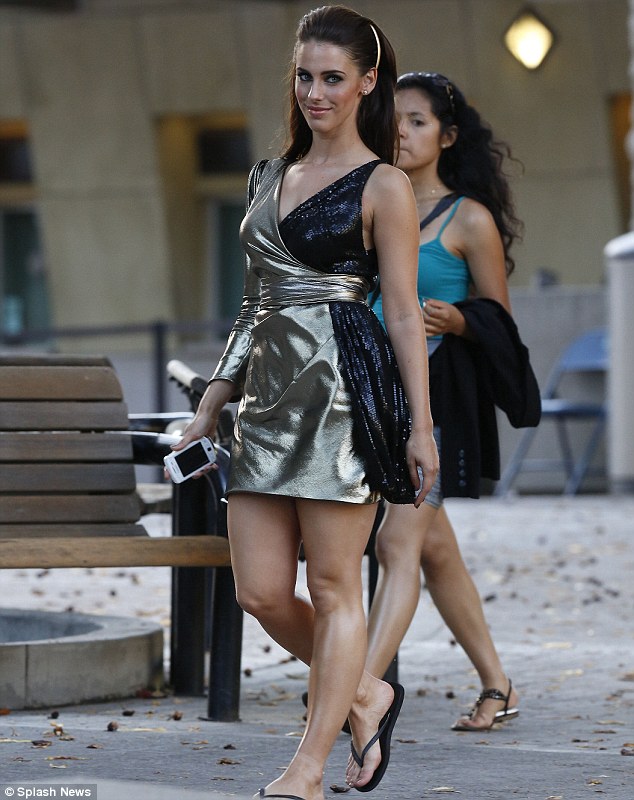 Sexy in silver! 90210 star Jessica Lowndes dresses to impress for performance at the Hollywood Bowl.
It is not easy to be the shining star among the 90210 bevy of beauties. But Jessica Lowndes manages just that as she dressed in a stunning silver dress as she filmed perfomance scenes at the Hollywood Bowl today.
Her character on the hit teen show Adrianna Tate-Duncan is a singer, and it seems she will be playing the gig of her life in the forthcoming series of the show.