Jessica Lowndes at the Charitable and Eco-Friendly H&M Conscious Collection Launch
Posted on April 04, 2013 in Fashion, Events, Style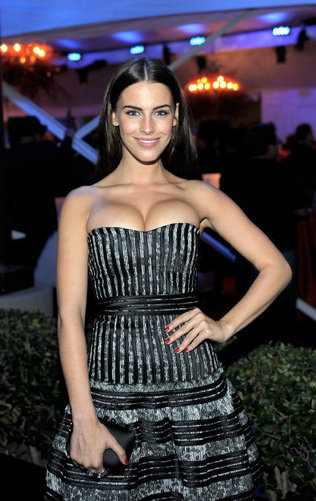 If you love H&M and 90210 actress Jessica Lowndes, this one's for you: The hip chain from Sweden (short for Hennes & Mauritz) is launching its second eco-friendly Exclusive Conscious collection in stores Thursday. Good news: You're invited - and charitable customers who donate their used clothing will receive an additional 25 percent off.
To celebrate, select locations — like the one at 541 Lincoln Road — are throwing parties. The Canadian actress will do the honors in at the Miami event, which goes from 5-8 p.m.
Fashion-industry DJ Jeffrey Tonnesen will provide entertainment, and there will be organic passed hors d'oeuvres and refreshments. The first 75 people who buy an item from the Conscious Exclusive collection will have the chance to meet, greet and take a photo with Lowndes, who has starred in such scary movies as Altitude and The Haunting of Molly Hartley.
Read more here: http://www.miamiherald.com/2013/04/03/3321303/90210-star-jessica-lowndes-coming.html#storylink=cpy